WELCOME TO CENTREVILLE ELEMENTARY
Becky Stauffer, Principal
269-467-5209 - fax
Lisa DeLeo and Sally Reed, Secretaries
Diana Kamphues, School Counselor
School hours: 7:52am-3:00pm
Office hours: 7:30am-4:00pm
(Office hours may change during school vacations, please call first.)
---
---
Emergency Drills for the 14-15 School Year:
Tornado Drill Completed on 9-9-14 at 10:30 pm
Phase 1 Lock Down (Transition Time) Completed 9-22-14 at 7:45 am
Fire Drill Completed on 9-24-14 at 10:30 am
Tornado Drill Completed on 10-2-14 at 10:30 am
Phase 1 Lock Down Completed 10-21-14 at 9:00 am
Fire Drill Completed on 10-22-14 at 1:30 pm
Fire Drill Completed on 11-5-14 at 1:30 pm
Phase 2 Lock Down on 11-13-14 at 1:30 pm
Phase 1 Lock Down on 2-3-15 at 12:10 pm (Transition time)
Tornado Drill on 3-12-15 at 9:00 am
Fire Drill on 3-31-2015 at 10:30 am
What's Happening at Centreville Elementary?
Parents, we need your valuable help.
Would you please take the time to
survey to help us improve your child's
Thank you, Centreville Elementary Staff
Survey Link:
https://docs.google.com/forms/d/1wtmNVD7VhAvQZYKCkvp_y_B-BJDxhQrOm5WaIihVaYQ/viewform
(You can either copy and paste link to a new page or select and right click on "open")
It's "March is Reading Month"
This Year's Theme was
....
Whew!! It was a Busy Month with
Visitors and Presentations!
Thank you to everyone who gave of their time and knowledge.
We ended with a celebration that included
the students reading over 5,000 Minutes
and Mrs. Stauffer Kissing a Pig!
Seth Little pretending Mrs. Stauffer
was kissing a pig is cuter than the real deal!
Thank You Mrs. Bunning for
T
wo
Amazing Spring Performances
3rd Grade Musical
4th Grade Musical
We Even Had Time to Fit in a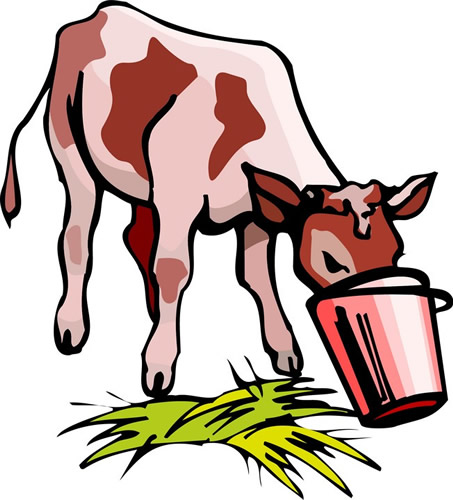 We had visits from Stamp's Hog Farm,
Hunter Mint Farm, Lennard Potato Farm,
Lisa Emmendorfer and Dog Grooming,
Eva Beeker and the 4-H Extension Office,
and our own Ag Program with FFA students.
We had a lot of Crazy Chicks and Visitors
stopping by Centreville Elementary!
Thank you to Stutzman Chicken Farm
(with our very own Carpenter Family) for teaching us
all about raising Chickens and the process from eggs to our table.
As you can see, Ben didn't love the chicks as much as Jeremiah did?
Representative Aaron Miller
Barnyard Door Decorations were completed!
Hope you

had a chance to check them out
during conferences.
Mrs. Sheehan's door along with Mrs. Dentler's class of "Animals"
Tuesday, we had a BLAST with Art on a Canvas!
20 students and parents came to share their artistic talents!
Asher Saltzman and Garrison Bunning (hiding) show off their 2nd grade skills
while the whole group shares their masterpieces.
Friday was Dress Like your
Danica Clark (K) was a Bunny and Arianna Parker (2nd) as a Cat!
Kindergartner Kadyn (sheep) wanted to join
Kalynn (cat) and Will (cow)
from Mrs. Coney's Y5
in their pasture.
The Month Kicked Off with Dr. Suess' Birthday and a
Birthday Celebration with
The First Week was "Horse Week"
Thank you to the Shingledeckers for bringing in their tack, show ribbons,
horse feed, pictures, and show clothing from competing on the
Picture of Max and Berkley sharing with their classmates.
We also had a Bookmark Decorating Contest.
Some of our Winners are below:
Above: Madelyn Wahl (Mr. Wolff's K class); Below: Meghan Peet (Mrs. Leslie's 6th gr. class)
To the Right: Hank Wickey (Ms. Emmendorfers 5th gr. class)
In October, our 4th Graders Visit our State Capitol
Mr. Engle's Class Mrs. Smith's Class
Fall Festival is always a favorite time for our students and the CTE Ag Students.
Thank you to Author, Buck Wilder, who came to visit us in October.
All the students enjoyed his stories.
Our 5th and 6th Graders had an "Amazing" time at Amazing Acres in Edwardsburg
as a reward for their first incentive.
2014-15 "Bulldog Newsletters"
---
Elementary Announcements are found within the Newsletters of each grade.
To find necessary information please follow these 3 easy steps:
1. Select Elementary Staff
3. Select Teacher Name and then Newsletter
(or for some grade levels just select Newsletter, as they share their information.)
Parent Involvement Plan
Centreville Elementary Student Handbook